Salads Packaging Machines
EasyCube Equipment -

Cost effective solutions, outstanding quality and reliability are common for Fenco food processing machines.

Portioned Products.

Specifically designed for leaf product s like:-

blanched cooled SPINACH, MOLOKIA, BEET LEAVES, BEET LEAVES, ENDIVE, CICORY, RAPE FLOWER, etc.
or for Spinach with:-
* mozzarella or other cheese
* milk cream or sour cream or béchamel
* cabbage & milk cream or sour cream or béchamel
During design we paid attention to some other possible applications, different then leafy products, out of the specific seasons.

"EASYCUBE" can find application to shape other products like:-
* minced meet with vegetables
* pre-frozen products in pieces
* pre-frozen liquid/dense
* semi dense products with solid parts in suspension
* vegetable burgers
* pre-cooked rice
* pasta
* mashed products
* etc.


"EASYCUBE" can be equipped to produce "personalised portions" of vegetables which help consumers to identify "product and producer" on the market. "Funny Shapes" (like animals, or geometrical shapes) moulds are available for an easy and friendly impact on younger consumer.

- Product contamination:
being an electro mechanical system there isn't possible to have any type of contamination caused by driving fluids.

- Acoustic contamination"Noise":
being a mechanical system the unit does not produce any significant noise or acoustic contamination, compared to the other units available on the market.

- Very easy "CHANGE OVER PART" design allows very quick and fast implementation of changing format/size of the product.

- Very easy accessibility:
which allows a really "Friendly" access to each area of the machine during cleaning and sanitisation at the end of each shift, and during maintenance. The feeding hopper is fixed on railways guides and is easy movable. The system does not include any crane or hoist to dismantle heavy parts, due to specific design and machine implementation.

- Cleaning and sanitisation:
EASYCUBE concept is based on reducing to the minimum the points of dirt accumulation and consequently the operator effort of cleaning and sanitisation duties. While in process of cleaning unit is equipped with water nozzles for quick washing-rising, when needed.

- Periodically cleaning-washing cycle:
the system includes function of periodical washing of the collecting conveyor belt, in order to minimise the dirt accumulation during production process.

- Water content in the final product:
due to the combination of the parts selected and the working/running concept, the final vegetables portion is "less stressed", the final water content in vegetables is much higher then in any other similar machines (even without pre-fteezing/crystallisation) and consequently the portions maintain high content of salts, calcium, fibres and other natural properties of fresh products.


Complete turnkeys packaging solutions are available on request.

Please contact us on info@jzw.com.au to discuss your application.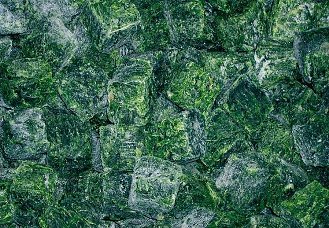 EASYCUBE green cubes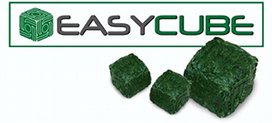 Easy Cube, frozen spinach, herbs, vegetables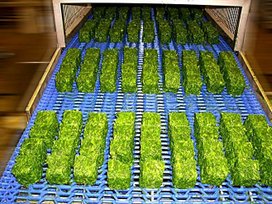 EASYCUBE - cubes on conveyor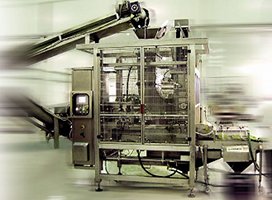 EASYCUBE - cubes production equipment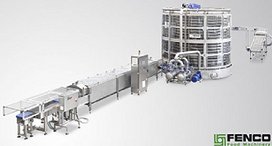 TAC - Twist AiR Cooler line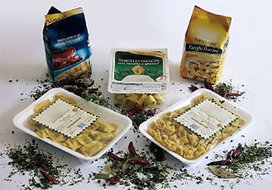 TAC- Twist Air Cooler various products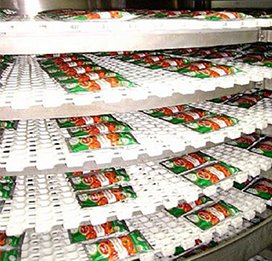 TAC Twist Air Cooler product sachets on spiral